Breastfeeding Essentials Bundle

Say Hello To Your New Breast Friends!

Whether you're currently nursing, prepping for your feeding journey, or supporting a mama who is entering the lactation station, we've got you covered. Our Breastfeeding Bundle combines four of our breast-selling (never gets old, right?) lactation products, including UpSpring's Milkflow Chocolate + Electrolytes Drink Mix, Milkflow Coffee Drink Mix, Milkscreen Alcohol Test Strips (20ct), and Organic Coconut Oil Nipple Balm.

Note: This product can only be shipped to US addresses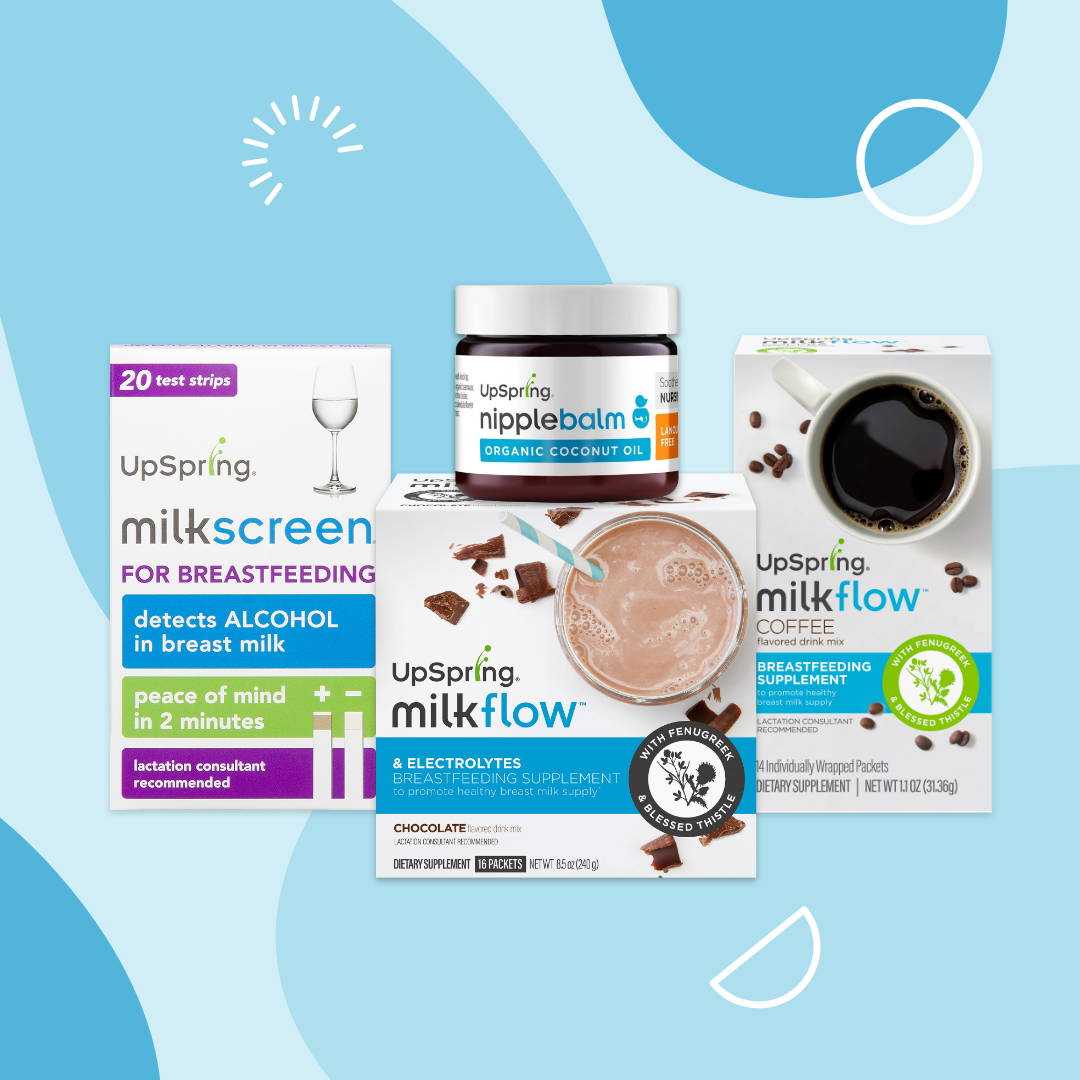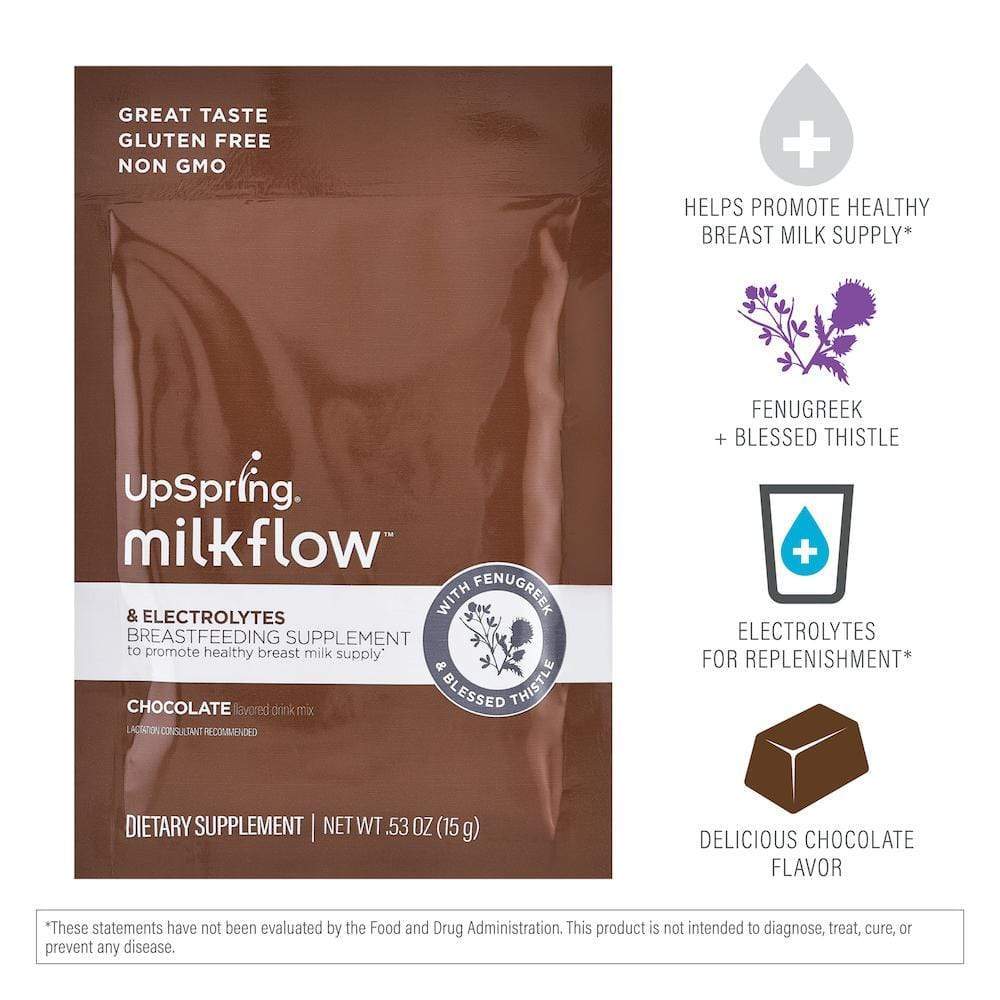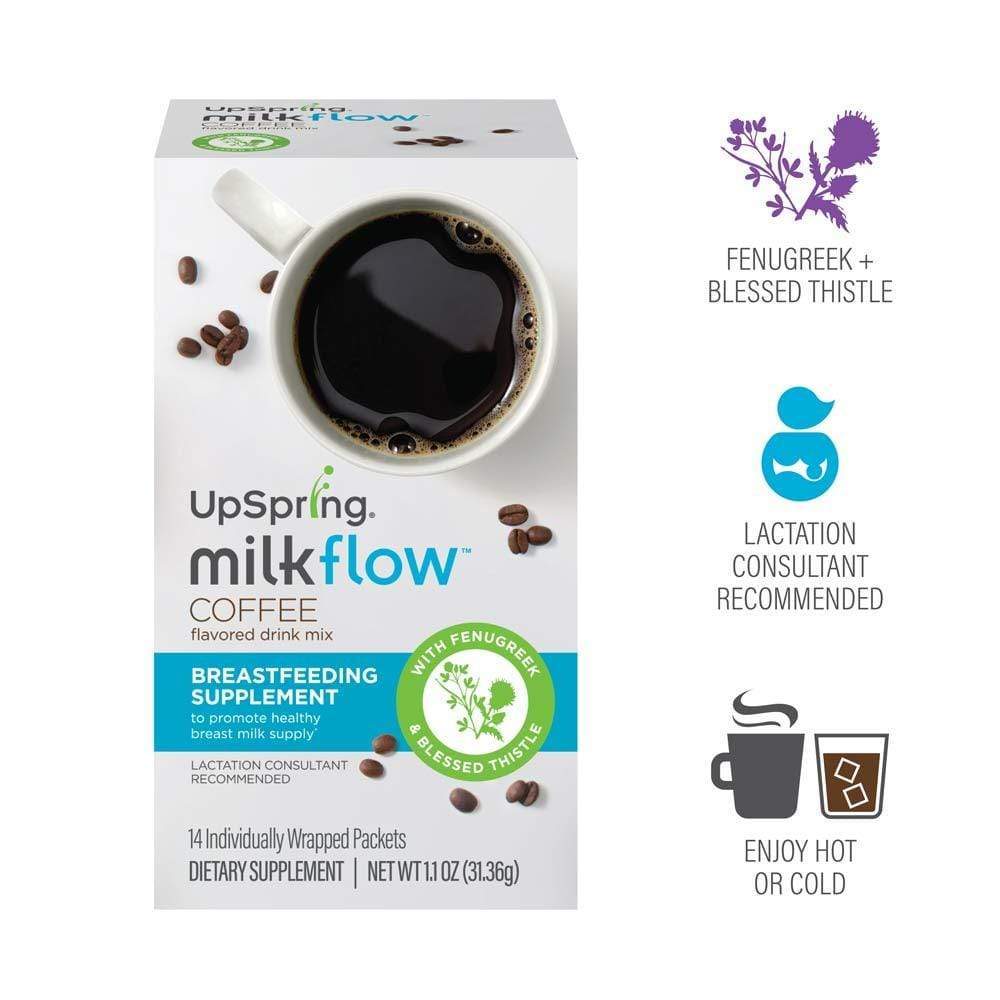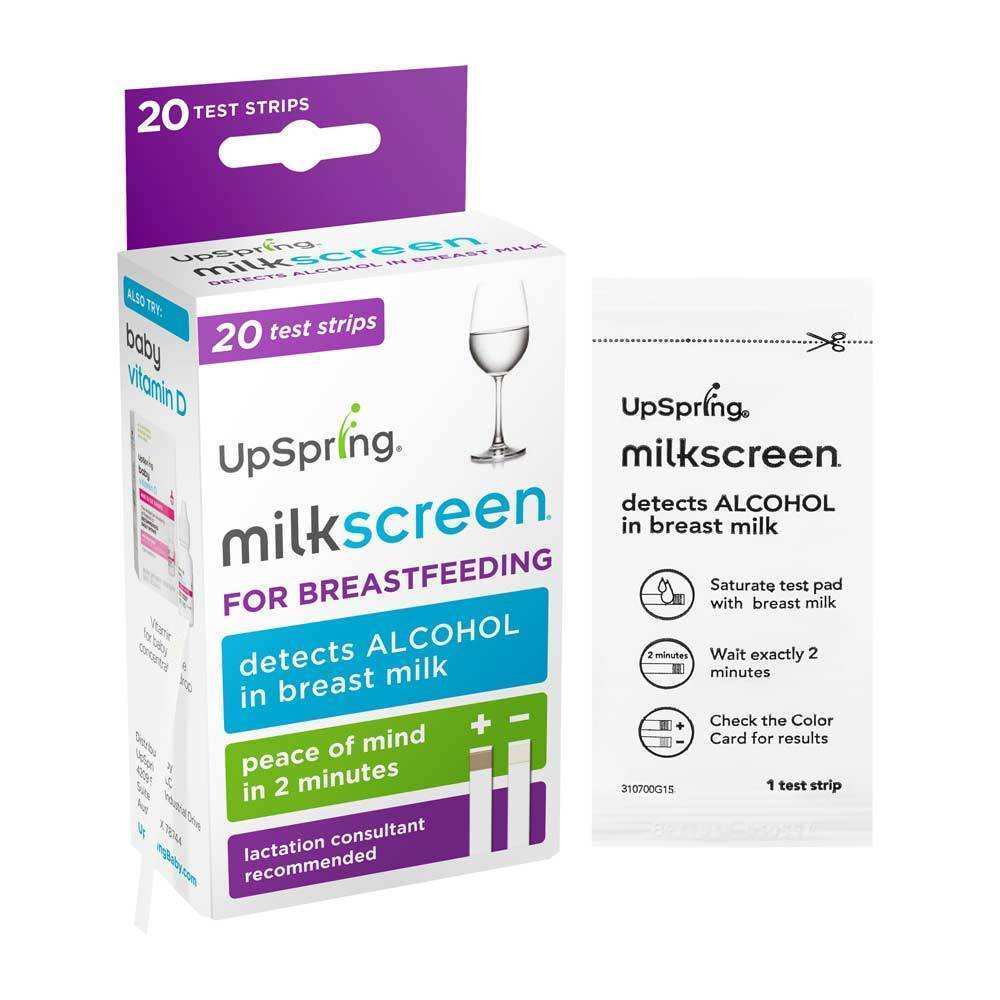 Milkflow + Electrolytes Breastfeeding Supplement Chocolate Drink Mix

- Helps promote healthy breast milk supply*
- Contains three breast milk-boosting herbs - fenugreek, blessed thistle, and anise
- Works with your body to naturally support the hormones that help promote breast milk supply*
- Added electrolytes to replenish and restore*
- Recommended by lactation consultants
- Naturally sourced herbal ingredients, non-GMO and gluten-free
- Helps breastfeeding moms increase their fluid intake
- Great tasting chocolate flavored drink mix that can be enjoyed cold or hot and is convenient and easy to use

Milkflow Fenugreek + Blessed Thistle Lactation Supplement Coffee Drink Mix


- Helps support the hormones that naturally promote breast milk supply*
- Contains two known breast milk boosting herbs (aka galactagogues), Fenugreek and Blessed Thistle*
- Easy to make at home or on-the-go
- Can be enjoyed hot or cold
- Delightfully smooth flavor with 55mg of naturally-occurring caffeine
- Naturally-sourced ingredients, gluten-free, and non-GMO, with zero sugar or calories
- Lactation consultant recommended

Milkscreen Test for Alcohol in Breast Milk (20 Test Strips)


- Recommended by pediatricians and lactation consultants
- Non-invasive breastmilk test strip for alcohol in breastmilk
- Value pack of 30 test strips and Made in the USA
- Easy-to-read results in just two minutes
- No more guessing if your breast milk is safe for baby!
- FSA/HSA eligible

UpSpring Organic Coconut Oil Nipple Balm


- Soothes and softens nipples
- Lightweight, non-greasy texture
- Made with 100% organic coconut oil, nature's perfect healing ointment
- No need to wash it off before breastfeeding
- Made with USDA organic certified ingredients
- Does not contain lanolin, petroleum, paraben, gluten, or GMOs
- Recommended by lactation consultants

Not Ready? Lets keep in touch.
Sign up to hear about the latest news and exclusive offers
"Being that this is my 3rd baby boy that I am nursing; Sometimes my supply can get low, as a boost i had a pack of milkflow + electrolytes supplement poured into hot water and I like to add a little bit of lactose free milk. This is the perfect hot chocolate taste for breakfast with a delicious breakfast meal. It really helps give a boost. Sometimes I'll have 2 packs per day but that's rare. One pack is more than enough quite frankly. Being a nursing mom, it really helps having electrolytes as I am constantly running around with my 3 boys. I always make sure I am hydrating when I can. I love that the box has 16 packets, enough to have on hand, and the flavor is absolutely perfect! Planning to buy more when I run out. I received this product for free in exchange for my honest feedback."
Marisha. S
2 AUG 2020
"This is great at giving me peace of mind. I had a glass of wine at home, waited a few hours, used the test and it came back negative- so I knew it was ok to go ahead and breastfeed baby! A few weeks later, I went out and had 2 beers, a few hours later, I used the test strips and it came out positive- so I knew to feed baby using my freezer stash. It's great that I am able to go out every once in a while or have a glass of wine and know when it's safe to feed baby. Before, I really had no way of telling."
Alei. P
15 SEP 2020
Frequently asked questions
WHEN SHOULD I START TAKING MILKFLOW?

Take it any time you want to support breast milk production after your baby is born.* (Do not take during pregnancy.)
DOES MILKFLOW CONTAIN MILK, GLUTEN OR SOY?
Milkflow Chocolate + Electrolytes Drink Mix contains milk and soy. Milkflow Coffee Drink Mix is manufactured in a facility that processes milk and soy. Both flavors are gluten free and non-GMO, with naturally-sourced herbs.
WHY ADD ELECTROLYTES TO A LACTATION SUPPLEMENT?
Electrolytes are one of the top ingredients requested by breastfeeding moms. Since they are lost through sweat and breast milk, it can be challenging to replenish. Electrolytes help restore and replenish your body's natural hydration levels which can help support lactation.*
HOW MANY SERVINGS OF MILKFLOW CAN I HAVE PER DAY?
HOW MUCH CAFFEINE IS IN EACH SERVING OF MILKFLOW COFFEE DRINK MIX?
Each serving (1 packet) delivers 55mg of naturally-occuring caffeine.
CAN I USE MILKSCREEN TO TEST REFRIGERATED OR FROZEN BREAST MILK?
Yes, but the milk should be brought to room temperature before testing. Once the milk is at room temperature, gently swirl the bottle containing the breast milk and pour a small amount into a container. Use milk from the container to perform the test.
HOW LONG DOES ALCOHOL LAST IN BREAST MILK?
A typical drink – a 12 oz beer, a 5 oz glass of wine, or a 1.5 oz portion of hard liquor, for example – takes an average of two to three hours to metabolize out of your system. But everyone is different, and alcohol may last a longer or shorter period of time for you. No more need to guess! Test and be certain with Milkscreen.
DO I NEED TO WASH OFF NIPPLE BALM BEFORE FEEDING MY BABY?